For beauty skin care and mental health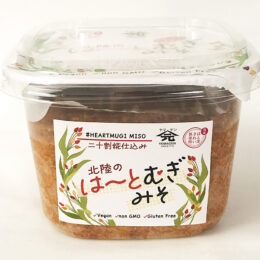 Fermented and matured 'Hatomugi', also known as 'adlay', which is good for beautiful skin, with ingredients of soya beans, rice and sun-dried salt. This miso brings beauty and health to your daily diet.

Be healthy in mind body and spirit. This is the reason why we carefully select ingrediants. Soy beans and Hatomugi (JA Inaba) are grown in Toyama Prefecture, rice is grown in Hokuriku and salt is from the sun. No alcohol is used and unheated so the yeast is still alive. It can be used not only in miso soup, but also as a dip for fresh vegetables and as a secret addition to curries.

The product name is a cross between 'heart' (means love) and 'Hatomugi' in reference to the company's philosophy of being 'continuously loved by customers'.
Try this "strongest supplement from ancient Japan"!
Product Summary
| | |
| --- | --- |
| Product Code | 1336 |
| Name of Product | Hatomugi Miso |
| JANcode | 4979369133604 |
| Volume | 400g (Miso cup) |
| Name of Food | Hatomugi Miso |
| Ingredients | Rice, Soy bean, Sun-dried salt, and Hatomugi |
| Quality Gurantee Period | 12 months(Normal temperature avoid direct sunlight) |
| Allergen | Soybean |
Nutrition facts( per100g )
| | |
| --- | --- |
| Energy | 204kcal |
| Protein | 6.0g |
| Fat | 8.0g |
| Carbohydrates | 27.1g |
| Salt | 10.2g |
Features
| | |
| --- | --- |
| Sweetness | ★★★★ |
| Saltness | ★★ |
| Richness | ★★★ |
| Easy to cook | ★★★★ |
| Toyama | ★★★★★ |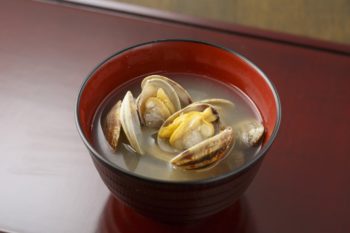 Classic dishes Miso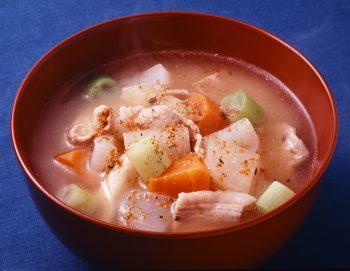 Classic dishes Time saving dishes Miso Autumn Winter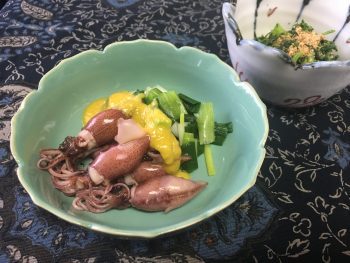 Local dishes Miso Spring