Event: Tokyo Ramen Show at Komazawa park 1st -5th Nov.
Tokyo Ramen Show will be held at Komazawa Orympic Park for 5 days, from 1st Nov. to 5th Nov.
Menya Iroha, which is a well-known Toyama black ramen shop and has won in this competition 5 times, will offer new product "Ecchu Miso Ramen" this year.
Our Koji miso is used for soup and creates deeper and natural sweet taste.
From the middle of Nov., you can enjoy this special ramen at Menya Iroha shop and Ebisuko.
■2017/10/21 THE KITANIPPON SHIMBUN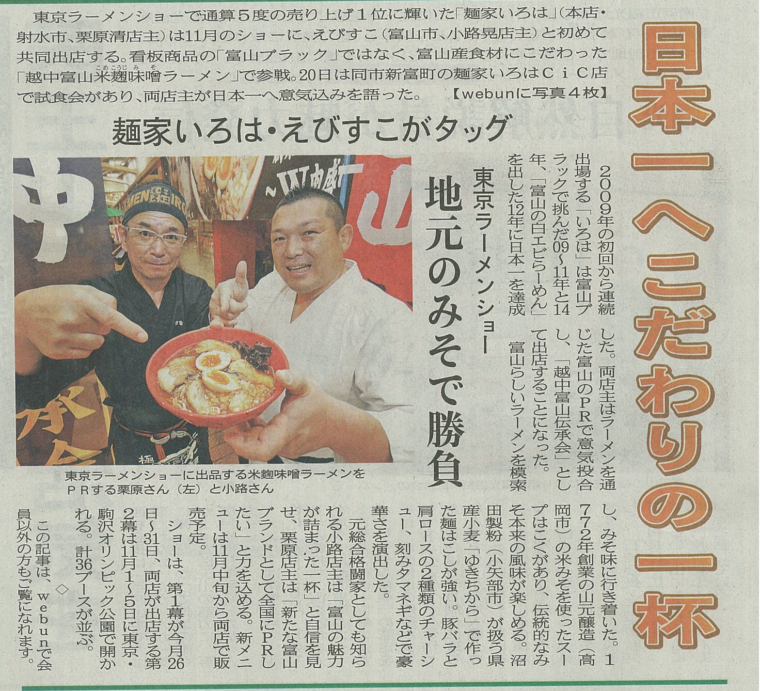 ■PROMOTION MOVIE