New Product: AMAZAKE KOJI DRINK 0 (ZERO)
Our new product "AMAZAKE 0 (zero)" is released.
This is Koji drink, similar to rice milk but made by only nature power of Koji fungi.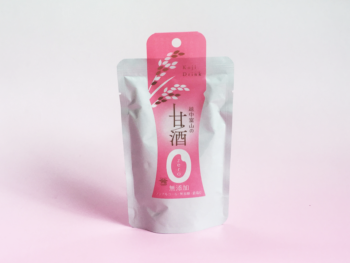 0 has two meanings;
– Non additive, Non alcohol, Non sweetener and Non salt.
– The origin of us, Koji making since 1772.
You can get the further information at AMAZAKE 0 (zero) product page.
Launch Date:5 Oct. 2017
Volume:120g