Time saving dishes
Drink
Koji
AMAZAKE SOYMILK
Cooking time
5

min Difficulty

★

Just mix AMAZAKE and Soymilk. AMAZAKE is best for breakfast because it has a lot of glucose which is used as brain energy. Soymilk has a laxative effect, especially in morning. This combination is perfect for daily life of wellness.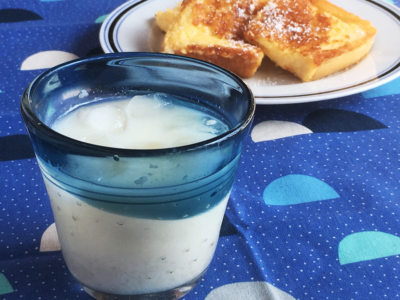 Ingredients(2servings)
| | |
| --- | --- |
| YAMAGEN AMAZAKE 0 | 120g (1 pack) |
| Soymilk | 120ml |
Featured Products
How to make AMAZAKE SOYMILK
1

Mix "AMAZAKE 0" and Soymilk.
Amazake can help you to drink plain soymilk which has strong-tasting.
Plain soymilk is good for health because it is made from only soybean and water while modified soymilk usually contains sweeteners and flavorings.