New Product: MAGICAL VINEGAR SOY SAUCE
Our new product "MAGICAL VINEGAR SOY SAUCE" is released.
This product is only one "super" seasoning containing one of the most healthy seasonings, Japanese vinegar.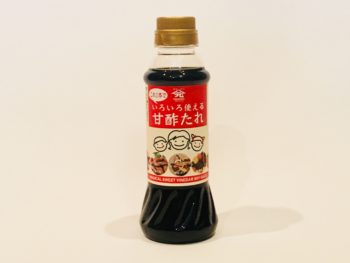 This is based on soy sauce which has over 240 years history and Japanese traditional vinegar (rice vinegar and plum vinegar).
Why is this "MAGICAL?"
– it contains a lot of vinegar but not sour as children love its taste.
– it can be used for over 50 recipes of Japanese food without any other seasonings.
Here is its recipe page.